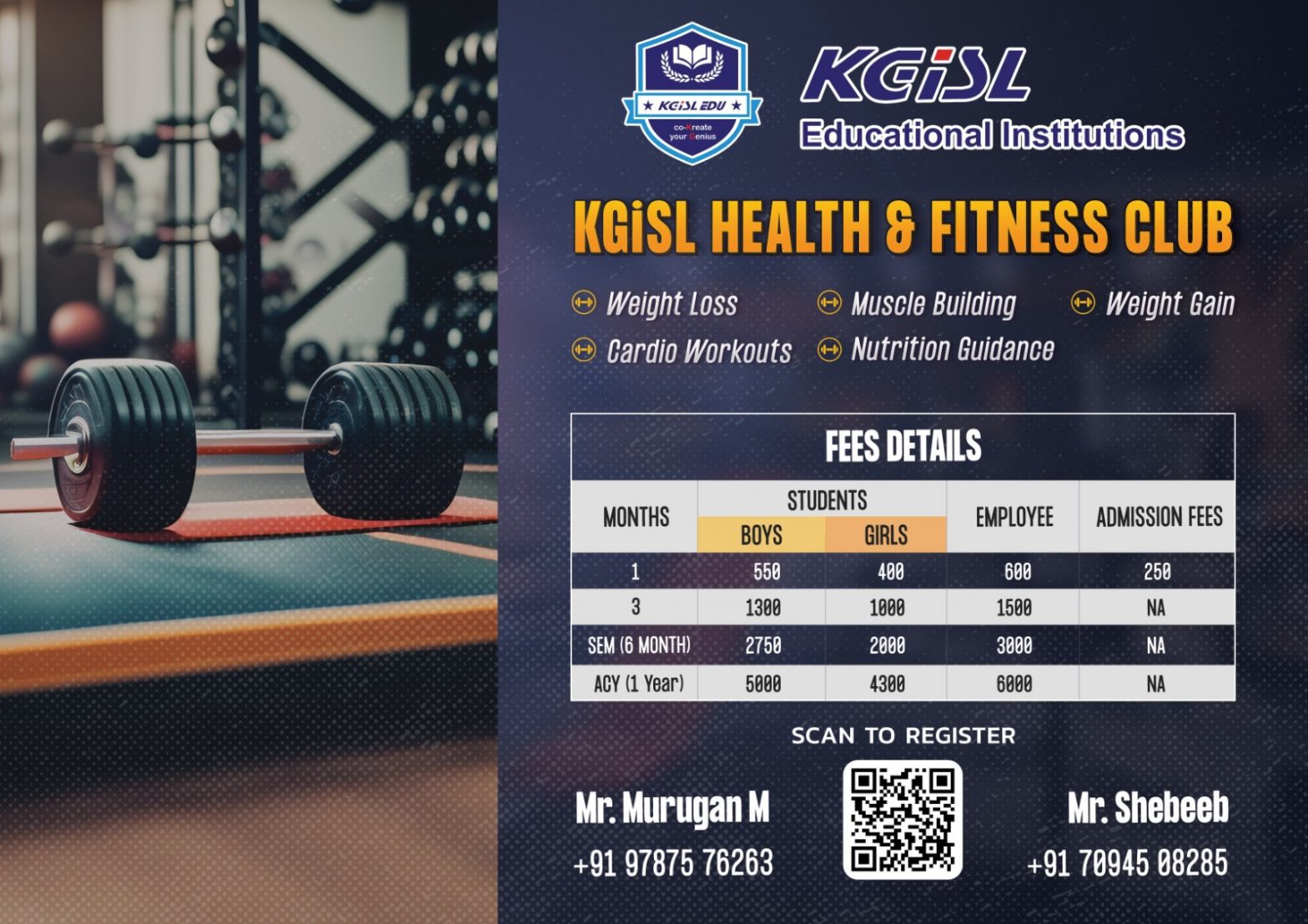 We are excited to announce the grand inauguration of the KGiSL Health and Fitness Club, a state-of-the-art facility designed to help you achieve your health and fitness goals. This club is a testament to our commitment to promoting a healthy lifestyle and overall well-being within our campus community.
So, whether you're looking to maintain a healthy lifestyle, get in shape, or simply de-stress, the KGiSL Health and Fitness Club is here to support you in your journey to better health.
Don't miss out on this fantastic opportunity to invest in yourself. Let's make use of this wonderful resource to lead healthier and happier lives. Your well-being matters to us, and we can't wait to see you at the club!
To learn more about membership and upcoming classes, please call 97875 76263 / 70945 08285
Let's make KGiSL a healthier and more energetic campus together. Get active, get fit, and get healthy at KGiSL Health and Fitness Club!